Do not sell or share my personal information
As described in our Privacy Policy, we collect personal information from your interactions with us and our website, including through cookies and similar technologies. We may also share this personal information with third parties, including advertising partners. We do this in order to show you ads on other websites that are more relevant to your interests and for other reasons outlined in our privacy policy.
Sharing of personal information for targeted advertising based on your interaction on different websites may be considered "sales", "sharing," or "targeted advertising" under certain U.S. state privacy laws. Depending on where you live, you may have the right to opt out of these activities. If you would like to exercise this opt-out right, please follow the instructions below.
If you visit our website with the Global Privacy Control opt-out preference signal enabled, depending on where you are, we will treat this as a request to opt-out of activity that may be considered a "sale" or "sharing" of personal information or other uses that may be considered targeted advertising for the device and browser you used to visit our website.
To opt out of the "sale" or "sharing" of your personal information collected using cookies and other device-based identifiers as described above, you must be browsing from one of the applicable US states referred to above.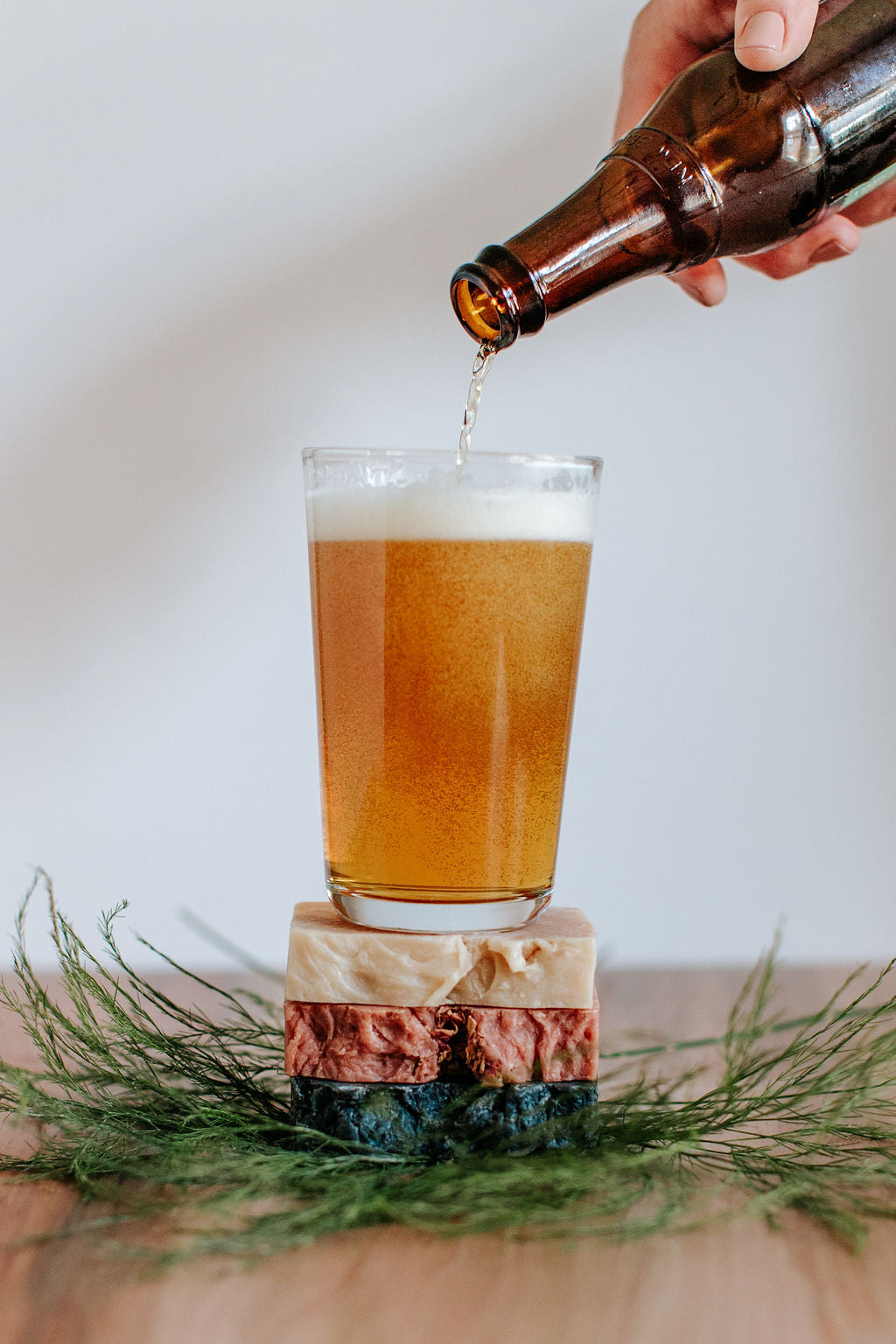 Our Story
White Pine Bath & Brew is a woman-owned small business created in the summer of 2020 in the heart of South Portland, Maine.

We design luxury, vegan, palm oil free skincare with a specialty in soap made from local, craft beer. That's right - beer!

Beer is said to be beneficial for the skin because it contains brewers' yeast and hops. The amino acids in hops can soothe irritated skin. The brewers' yeast is loaded with riboflavin, pantothenic acid, biotin, and a number of other essential B vitamins. Beer also contributes to a more luxurious lather.

While plenty of companies make soap, no one does it quite like us. Our unique hot process method, attention to detail, and use of Maine beer sets White Pine Bath & Brew apart from the rest.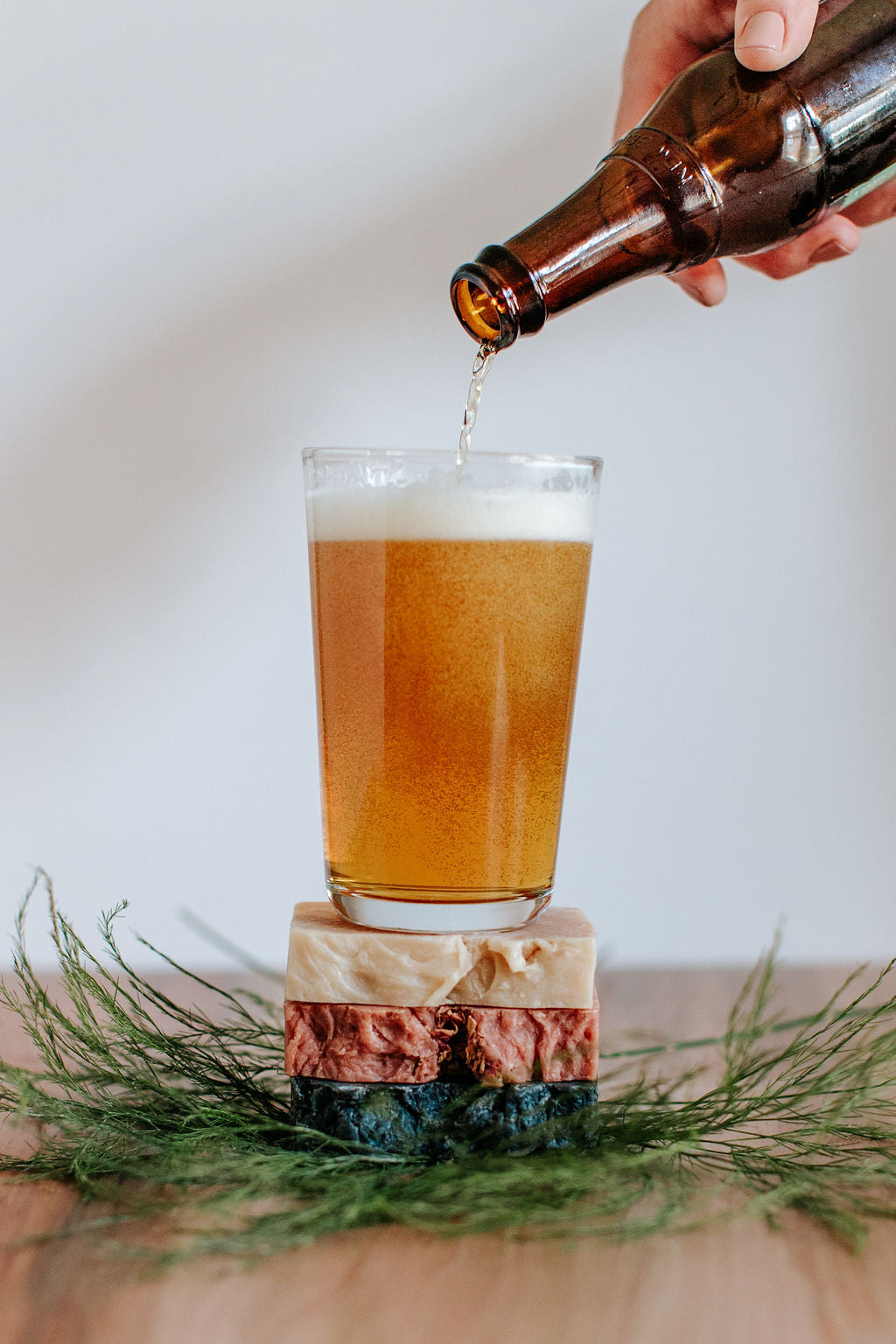 Our Values
White Pine Bath & Brew products are vegan and palm oil free. Each product is designed with the concepts of quality, simplicity, and integrity in mind. We are transparent about our ingredients which are listed on our product labels.

The ingredients used have a specific purpose and contribution to the products without the addition of any pointless fillers. This allows us to create skincare with a wide variety of scent profiles, textures, and special benefits. This way there is soap for every skin type.

As a newer business, we are also learning and striving to be conscious of our effect on the environment. We want to bring you awesome soaps - not more waste. We are committed to continually re-evaluating and improving the overall product quality as well as our environmental impact. Read the specifics of how these values are reflected in our business practices on our Sustainability page